Inspection Services
Butler Home Inspections, LLC is immensely proud to be at your service, offering top-of-the-line home inspections to most of Upstate South Carolina. We follow InterNACHI's excellent Standards of Practice.
Buyer's Inspection
Our Buyer's Inspection is an investigative evaluation of the home's readily accessible and visible components. A custom inspection report will be released to you within 24 hours.
Your inspection and subsequent report covers the 10 essential aspects of your home:
Roofing (including roof surface, chimney exterior, ventilation, plumbing stack, and electrical service entrance)
Exterior (doors, windows, cladding, soffits, fascias)
 Heating / Central Air Conditioning
 Interiors (doors, windows, floors, walls, ceilings, stairs)
 Built-In Kitchen Appliances
 Plumbing System
 Garage
 Electrical System
 Insulation and Ventilation
 Structural Components
When needed, we'll utilize the following tools during the inspection process for no additional fee: Infrared thermometer, 360° videos, moisture meter, water pressure meter and gas leak detector.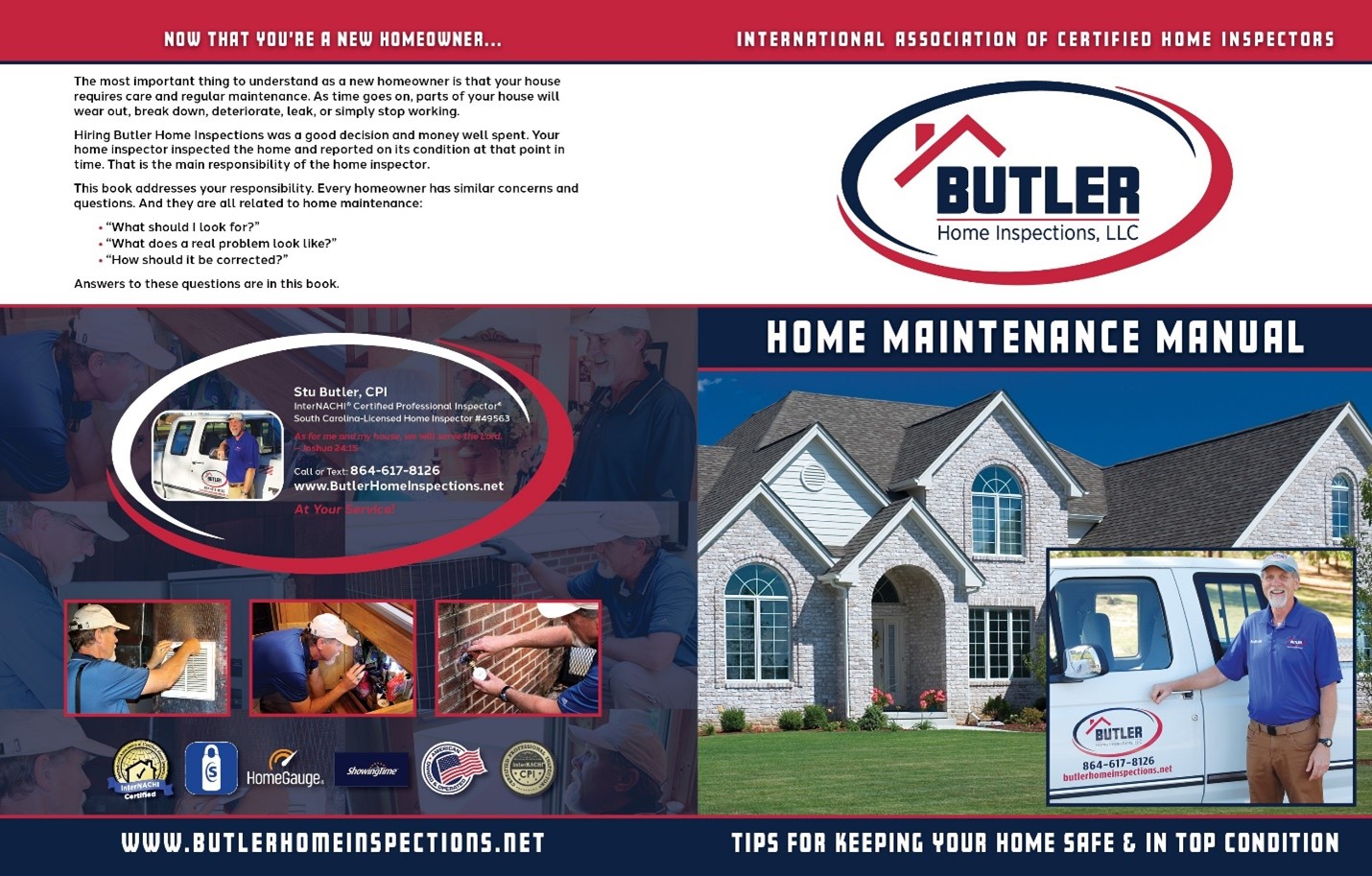 Free Home Maintenance Manual is included
Every home should be inspected by a certified home inspector like me as part of a homeowner's routine home maintenance plan. That's why we give every client a home maintenance manual with every home inspection.
This book helps you understand how your home works, how to maintain it, and how to save energy. It's a full-color, 100-page printed book.
Additional Inspection Services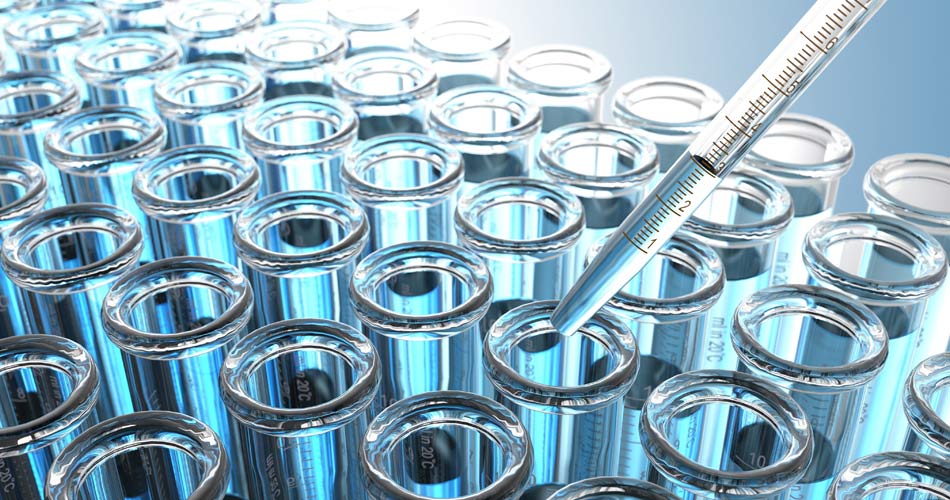 Water Testing
To help ensure that your future home has safe drinking water, we can conduct this inspection service. We'll begin by collecting water samples from the home's tap, taking these samples to a local lab where they will be tested for contaminants—including harmful bacteria and e coli.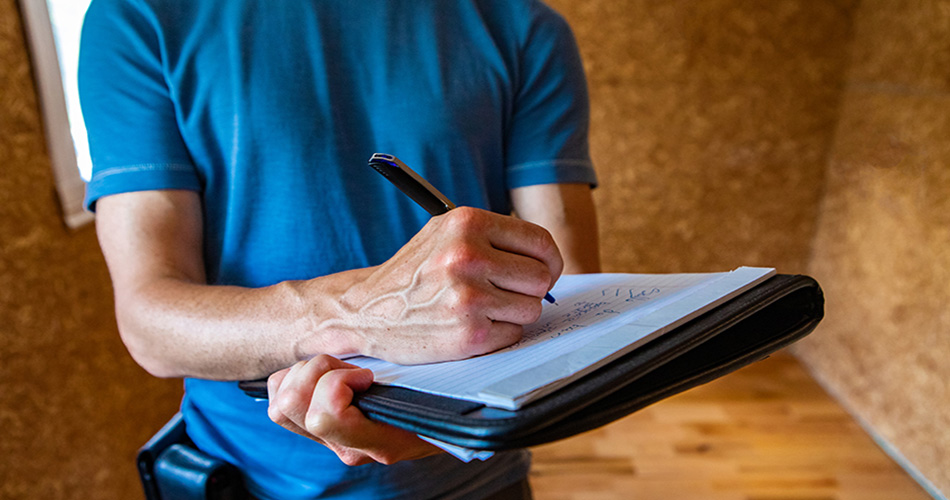 Third-Party Inspections
We're also able to coordinate Termite/CL100 Letter Inspections, Radon Testing, and Mold Testing through vetted third-party specialists in the local area.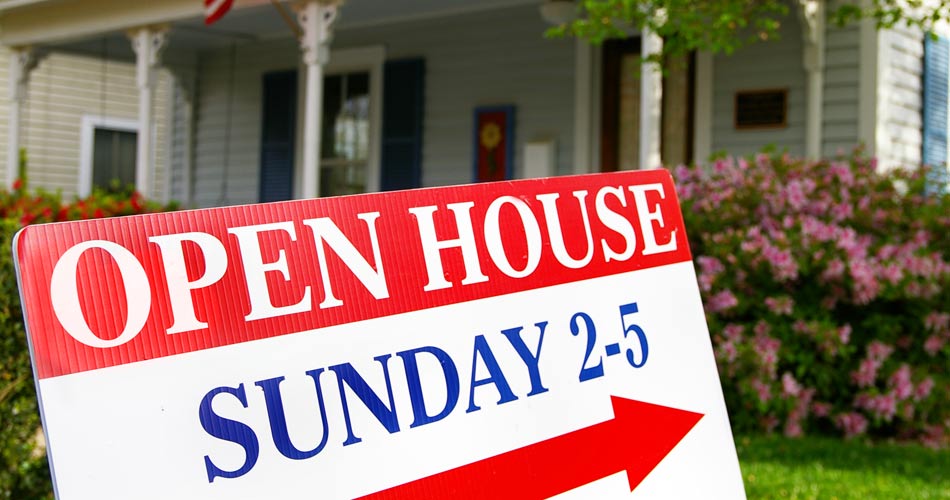 Pre-Listing Inspection
This inspection service is for our clients who are making preparations to sell a home. Before the listing has been sent out, we'll come in to perform a full inspection of the property. This will ensure that you're knowledgeable about existing deficiencies in the home's construction so that you can plan accordingly in order to promote successful negotiations with prospective buyers.
New Construction Inspection
Our comprehensive inspection of new home construction is designed to take place during the brief window of time prior to the builder's final walkthrough. We'll thoroughly inspect the readily accessible areas of the home, determining whether or not there are existing issues in the home's structures or installed mechanical systems.
Proudly Serving Upstate SC
We offer professional home inspections throughout the Upstate, including Anderson, Greenville, Pickens, and Oconee counties.
Bulter Home Inspections, LLC
At Your Service is at the heart of our name and our business. At Butler Home Inspections, LLC, we offer a friendly, timely, and dependable home inspection that will put the details of the home into focus in order to identify existing deficiencies—helping families learn what can be done to resolve those issues so that a final home purchase is truly a cause for celebration.
As a thank you for your military service, we offer a discount on all inspection fees for active-duty military as well as veterans.
We accept secure, online payments. For your peace of mind and financial protection, we are enrolled in Errors & Omissions/General Liability insurance.
"As for me and my house, we will serve the Lord" Joshua 24:15
CONTACT US
SCHEDULE YOUR INSPECTION 24/7:
EMAIL:
CALL:
TEXT: